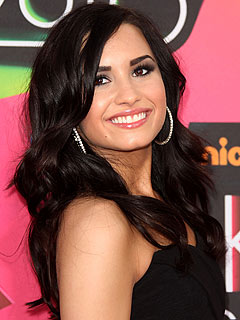 Demi Lovato appeared on Ryan Seacrest's radio show yesterday to preview her new song "Skyscraper". She opened up to fans about her struggles over the past year, such as entering rehab and revealed that she suffers from bipolar disorder.
"Spending Christmas in treatment was really, really difficult," she said of her lowest moment. "I just remember sometimes sitting there and being like, 'I had so much just six months ago, and here I am in a treatment center. What has my life become? How did I let it get to this point?'"
Demi recorded "Skyscraper" before entering rehab and she spoke about the experience:
"I just sat there and I just cried my eyes out, I was almost doubled over with emotion… it was crazy. I tried to re-record it but, it didn't have that same emotion and that same almost cry for help that I had when I first recorded it."
Things are definitely turning around for Demi. Her new song "Skyscraper" currently holds the #1 spot on iTunes.
Related posts:
Comments
comments