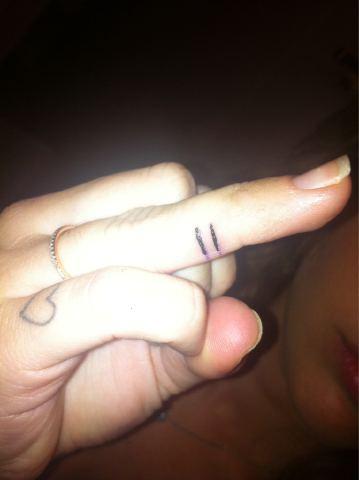 Miley Cyrus is using the tool of photography as well as the influence of Twitter to spread her message about equality for all. She recently tweeted to her almost 2 million followers the words "All LOVE is Equal" along with a picture of her new tattoo, which is an equal sign.
In response to Miley's post one of her followers tweeted: "@MileyCyrus look up Leviticus, 1 Corinthians. Read both chapters and tell me where God says homosexuality, incest, and polygamy is ok?"
Which prompted Miley to respond:

"where does it say in the bible to judge others? Oh right. It doesn't. GOD is the only judge honey. "GOD is love""
Rather you have an opinion on gay marriage or not, it's hard not to respect Miley for standing up for what she believes in.
Related posts:
Comments
comments