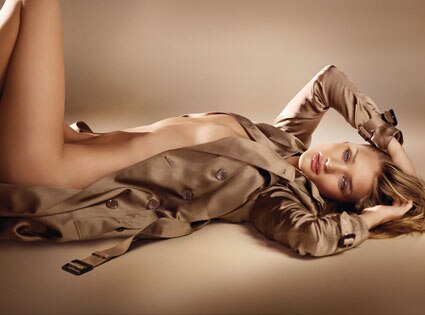 Rosie Huntington-Whiteley, the Transformers: Dark of the Moon actress, appears in a new risqué ad for Burberry's newest perfume that hits stores September 1. In the ad she is wearing nothing but a trench coat. Rosie first appeared in Burberry's fall 2009 campaign, and has been a Victoria's Secret Angel since in 2009.
"It's a huge honour to be working with Burberry again," The 24 year-old model said. "[It's] a brand that put my career on the map and helped launch me. To be asked to be the first Burberry Body is an amazing compliment."
Rosie is a very pretty model and an average actress but she can succeed in Hollywood. I hope to see her starring in more movies (without that douche Shia LaBeouf).
Comments
comments