#10 Snooki
When Nicole Polizzi (aka Snooki) is not busy filming the popular MTV reality show Jersey Shore and raking in $30,000 per episode, she is being photographed either shopping or getting arrested by police in New Jersey and Italy. She's been called a "Lindsay Lohan wannabe" but sadly I think Lindsay is slightly more talented.

---
#9 Lindsay Lohan
When I think of Lindsay Lohan photo's I usually think of her disgusting mug shot picture. But most recently she's been photographed looking ever so glamorous in the upcoming October issue of Vanity Fair. Just last week she was photographed in Malibu enjoying a quiet dinner for her 25th birthday party. And then in late June she was seen stepping out of the house for the first time after her 35 day house arrest sentence, and partying in Hollywood.

---
#8 The Situation
It's very hard to find a picture of The Situation where he is not flashing his abs. Somehow the talentless Jersey Shore reality star made over $5 million in 2010. Which was only second the the earnings of Kim Kardashian. He is recognized all over the world and is hounded by paparazzi no matter where he goes.

---
#7 Megan Fox
Megan hasn't been too relevant after she was fired quit the Transformers franchise. However her name has become a popular search term because people are comparing her looks to her Transformers successor Rosie Huntington-Whiteley. Megan is the new spokesperson for Giorgio Armani, and she looks incredible in their new ad campaign.

---
#6 Beyoncé
After taking a year off from recording music Beyoncé Knowles is back in the spotlight. She's been busy promoting her newly released album 4 and she recently performed at the Macy's 4th Of July Fireworks Spectacular.

---
#5 Paris Hilton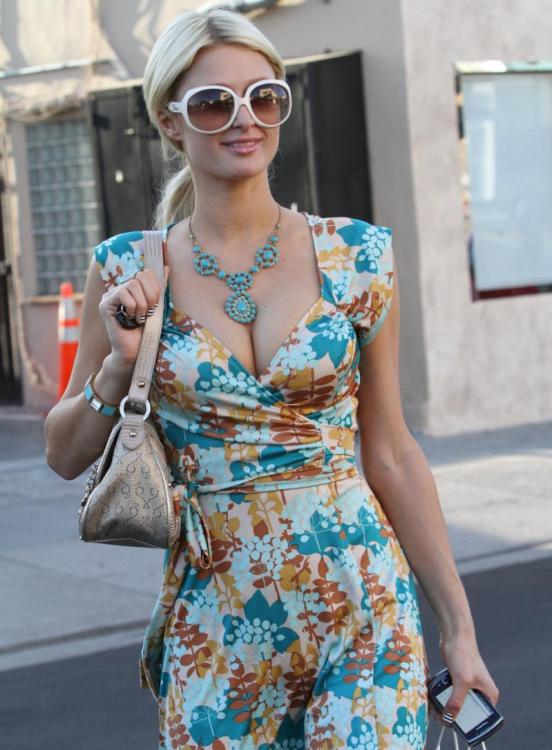 Paris Hilton has been busy promoting her failed reality show The World According to Paris, which drew in only 400,000 viewers for the premier episode. She's been on The View, The Tonight Show, and other TV programs to promote the show but so far it hasn't helped. She's even got her mom doing interviews and trying to generate buzz for the show. Just a few days ago Paris made headlines because a serial stalker of her's was arrested outside of her house in Malibu.

---
#4 Katy Perry & Russell Brand
Katy Perry & Russell Brand are one of Hollywood's hottest couples right now. Pictures of them making out in public have recently spread across the web, as well as photo's of the couple riding bikes together in Central Park.

---
#3 Selena Gomez & Justin Bieber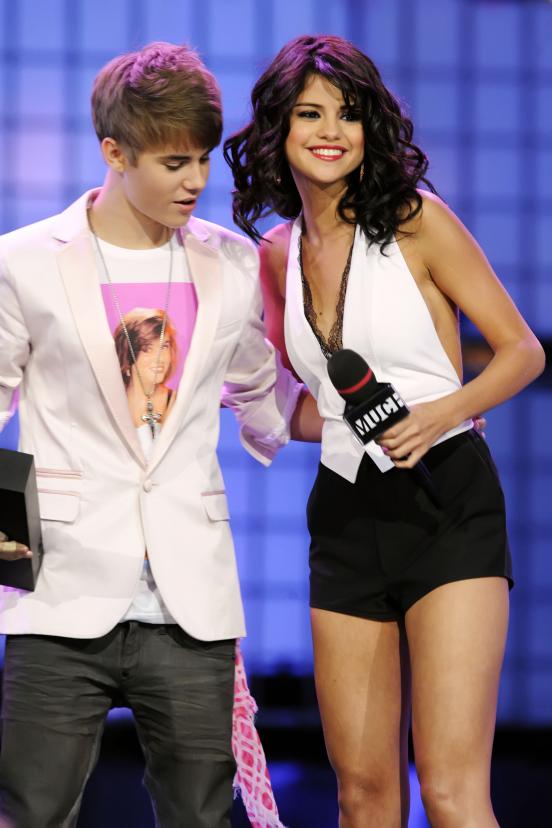 JB and Selena are probably the most talked about couple in Hollywood. Everyday there are new allegations of them having sex, being seen shopping together, or making out in public. Can't the two young stars just have a little bit of privacy? HECK NO! Photo's recently surfaced of the two making out on the beach. And they shared a stage together at the 2011 MuchMusic Video Awards, as seen in the photo above.

---
#2 Lady GaGa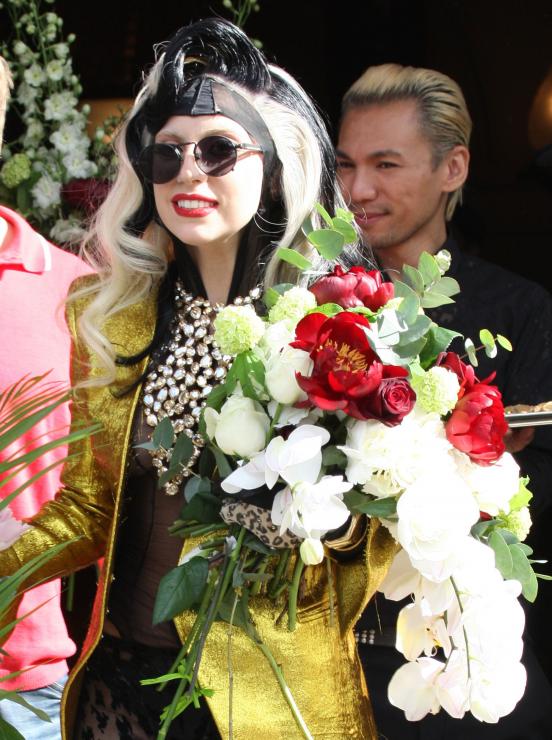 I don't think anyone has ever seen a photo of Lady GaGa wearing normal clothes since she became famous. She is often photographed wearing eccentric ensembles and speaking out about gay rights. For every red carpet appearance that Mother Monster makes she wears something strange and controversial that gets paparazzi excited and gets the media talking.

---
#1 Kim Kardashian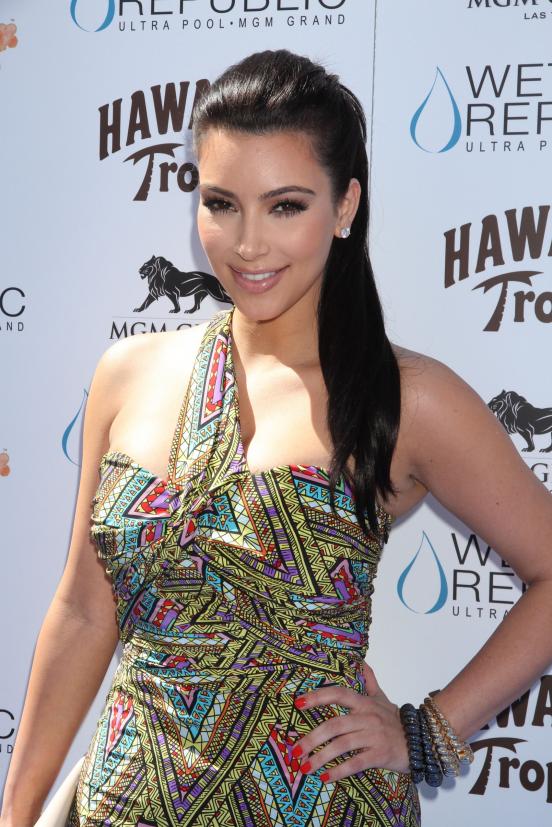 Kim Kardashian gets more camera time than President Obama. Paparazzi photographers camp out near her house everyday trying to be the first to snap photo's of Kim doing something worth talking about. She also has camera's for her family's various reality shows following her everywhere she goes, and she does TV interviews and magazine photo shoots regularly. And is the cover girl on the August issue of Cosmopolitan. I look forward to seeing photo's of Kim in her Vera Wang wedding dress soon. I'm sure the wedding will be filmed and broadcasted on E!.

---
Related posts:
Comments
comments